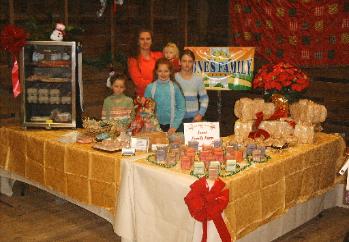 Jones Family Farm at the Handcrafted
Christmas Festival held at Wallace
Farmers Market, December 2008.

Copyright 2009 Jones Family Farm. All rights reserved. Pictures, images, or text may
not be copied or reproduced without written permission from Jones Family Farm.

Please note: We have not yet decided on which markets to attend for the 2012 season.
We are in the works to open our own store here on the farm. Please check back for
updates. Thank you!