A Little About Us

Jones Family Farm is an excited and growing farm
conveniently located outside of Burgaw, just 25 miles
north of Wilmington. Owned by Jeremiah and JoAnn
Jones and help operated by our five young daughters,
we have been growing our own food since our family
began in 1997. We understand wanting to feed your
family safe and healthy food, that's why each
member of our family contributes to provide you with
a natural quality product. From poultry to pork, eggs
and produce, there are many sites to see on our 74
acre farm.

Jones Family Farm
5376 Stag Park Road
Burgaw, NC 28425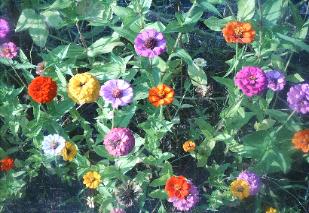 Copyright 2009 Jones Family Farm. All rights reserved. Pictures, images, or text may
not be copied or reproduced without written permission from Jones Family Farm.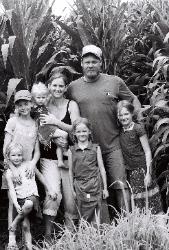 Just wanted to announce that we received from NC Dept. of Agriculture & Consumer
Services and NC State Fair our Certificate of NC Century Farm. They present this to
owners of a farm which has remained in the family for one hundred years or more.
When we purchased this land in 2001 from a family member I dreamed of receiving
this certification.

We want to Thank all of our customers and we look forward to
another exciting season!!